Our Greenwich Upholstery Cleaning Service SE10 Will Have Your Furniture Back To Its Best In No Time At All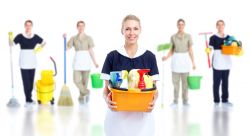 They are our place of rest. The comfort we turn to after a hard day's work in order to unwind. A trusted vehicle to support us through the hours of consumption. Yet our sofas very rarely see anything in the form of return. When the duster goes round and the polish comes out, our three piece suites see only a fraction of the action. But why is this? We cherish out sofas and armchairs, yet many of us neglect their upkeep. Perhaps it is down to a few factors: we do not want to ruin them by using the wrong cleaning products, we are also aware that once started it could be a long and painstaking task. Many of us aren't even aware of how much the colours degrade over time as we see them on a day-to-day basis. Maybe we just accept that fading and dirtying of our upholstery is part of life and we just need to get on with it.
Upholstery Cleaning Company Ready to Help 24/7 in Greenwich SE10
But did you know that most manufacturers recommend that their products are professionally cleaned at least every two years? Furthermore, did you know there is a local SE10 cleaning company that specialises in SW1 upholstery cleans at an affordable price?
Our name is Greenwich Cleaners, and we specialise in bringing your tired old sofas, armchairs and settees back to life. All you need to do to obtain a free quote for our SE10 furniture cleaning service is call
and speak to a member of our friendly customer service team.
We aren't just any old SW1 furniture cleaning specialist. You see our aim isn't just to clean upholstery, it is to make the customer happy. We are a nation of sofa lovers, we bask in the comfort of our own home, and while a new sofa does take some getting used to, if you have made the right choice it is always worth it. But what if you didn't have to throw away your old sofa because it has been brought back to an as-new state?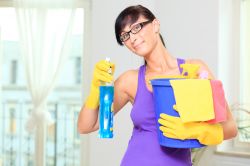 When you process that numbers it makes perfect sense. Having your pieces of upholstery professionally cleaned every couple of years can prolong their lifespan considerably. As a service it is not expensive, so when you add up the extra life you get from your furniture because of it then it makes clear financial sense. What's more you get to enjoy your sofas in a continual as-new state. To find out more why not call
today.
Book Our Amazing Greenwich Upholstery Cleaners
If you haven't shown your settees much love in the past few years then you could well be amazed by the results. Many of our new customers go on to use our service on a regular basis (as regular as upholstery cleaning needs to be), so impressed are they by the effectiveness of the work. It really is an amazing thing to see your beloved old armchair restored to its former glory in such quick time.
We really take pride in our work here at Greenwich Cleaners. Greenwich Cleaning is what we do, and we have become really rather good at it. Our specialist Greenwich upholstery cleaning service is an affordable and effective way to bring your furniture back to life after years of ignoring its cleanliness. So why not call
today for a free, no obligations quote.