Testimonials
we hired Cleaning Greenwich to do a house cleaning before we moved into our new home and...
Terry Reache
The last time I hired an upholstery cleaner, they did a shabby job. So, when I was looking to...
Jacob S.
I was hosting a private event for my clients at my place and my schedule had been so hectic,...
Steven
Cleaning my home always takes me a long time, and as my schedule got busier and busier I...
T. Stevenson
If you're anything like me, there aren't enough hours in the day for housework! That's why I...
Amy S.
Before I had called in Greenwich-Cleaners, I was so apprehensive about having strangers come...
Laurence F.
I have just had a wonderful carpet clean service done in my office and they look wonderful....
N. Cunningham
I have a rental property which in between tenants moving in and out, needs a through clean...
Ian P.
Top notch service! I don't normally bother to log in and leave reviews and things, but I...
Pip L.
The best thing about this company I found is that the cleaners are always punctual and do a...
Claire Beecham
We, As Professional Greenwich Cleaners, Provide A SE10 Cleaning Service All Residents Can Trust And Rely On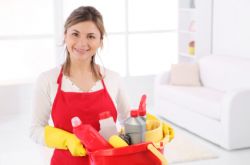 Specialists in both domestic and commercial cleaning, we here at Greenwich Cleaners take pride in the work we do. For us if a job is worth doing, it's worth doing well and that is why we strive to go the extra mile on every job we do. With a range of services that can be altered and tailored to suit any need, we provide a simple and competitive pricing structure that should be appealing to all. To find out more about our services and obtain a free quote, call
today.
Our complete offering of SW1 cleaning services will suit any business or home owner looking to take away the stresses that come with keeping the house or office continually tidy. If you are a business we know that office just has to stay clean, not only to abide by health and safety rules but also so you have one less distraction from more pressing tasks. For the home owner, tenant or landlord we know exactly how difficult it can be to pencil in a spot of dusting and vacuuming when your schedule is so hectic. We know how fast-paced life in London can be, so let this SE10 cleaning company take care of some of the basics:
Affordable Greenwich Cleaning Solutions
We provide a professional service to all businesses in the Greenwich area and beyond. We aim to work around your opening hours so as not to hamper your business, coming in to do the cleaning when the office is empty and/or you are closed. No disruption to you whatsoever, and yet the office stays remarkably clean. We can provide any level of service from one cleaner for a couple of hours a week to a full team 24/7. Whatever your commercial cleaning requirement, call
to discuss it further.
Whether you are a landlord or tenant, this service is designed to offer a professional solution to a time consuming and irritating house. You may have moved into your new home so the last thing you want to do is go back and clean the old one in order to secure that deposit. You may have been left with a dirty property that needs to be brought back to a habitable state in a matter of hours. It doesn't matter to us, we treat every SW1 end of tenancy clean in the same professional and efficient manner as every other cleaning job we carry out.
Number One Cleaning Company in Greenwich SE10
Our most popular commercial cleaning service; our weekly/fortnightly home cleans are being utilised by a number of Greenwich residents already. There is a lot to be said for a house that stays clean with the minimum of input from you. If frees up your leisure time and takes one thing off your plate, allowing you to think about more important tasks, pursuing hobbies or seeing friends safe in the knowledge that the professionals are keeping the place clean.

Professional and dedicated service to breathe new life into two of our most neglected home items. Carpets and sofas take a lot of punishment over the course of their lifetimes, and we often just accept that they will fade and reach a point of no return. But with our expertise they no longer need to look like that, and we will have them looking as good as new in no time for a very affordable fee.
Whatever your cleaning requirements Greenwich, you can see Greenwich Cleaners have it covered. So why not call
now for a free, no obligations quote for any number of our excellent services.