Are Your Floors In Need Of a Spot of Greenwich Carpet Cleaning SE10?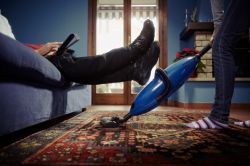 You might not even notice just how tired your carpets are looking these days. Either that or you ignore their state, convinced there is nothing more you can do. We tend to accept that carpets will start to look a bit worn over time; after all there is only so much a domestic vacuum and assortment of cleaning products can do. But do you really need to put up with the continual degradation? If you want your carpets to maintain their as-new look then give Greenwich Cleaners a call on
today. Our affordable and effective SW1 carpet cleaning service will bring your carpets back to life in no time at all.
A domestic vacuum cleaner will only pick up a certain percentage of the dust and grimes in your flooring. Certain woven carpets in particular have a habit of retaining dirt and hairs as they get tangled into the pile, meaning a simple vacuum will not do the job. It is a similar story with domestic cleaning products – they are effective but only to a point. It may not be possible to put in enough 'elbow grease' to scrub out that coffee or ink stain which leaves you resorted to scouring the internet for old wives tales in a bid to rid your carpet of those horrific marks.
Get Carpet Cleaning Services of the Highest Level with Our Greenwich Company
Don't fear, for help is at hand. Just call
to speak to us a bit more about our SE10 carpet cleaning service. We breathe new life into people's tired old carpets every day, so we know what it takes to bring a floor back to its best. We stay on top of ever-advancing technologies to offer a multitude of solutions, each one of which has its particular use on a certain type of carpet.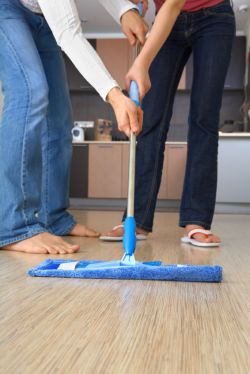 That's the thing about most other SW1 floor cleaning companies – they operate on a 'one size fits all' basis. By that we mean they will use the same method to clean all floors. While this may be effective to a degree it may not achieve the best results possible for your carpet. Every rug and carpet has its own characteristics; pile type, age, material, you will never find two carpets the same. This is why when we arrive at your Greenwich home to carry out an SE10 carpet clean we will take a look at the relevant floors and discuss all the options available. Obviously some will cost more than others, but may come with more benefits in terms of the effect they will have on your tired carpets. Whatever your flooring type or budget, we will have something to suit that will bring your room back to life by injecting a new lease of life into the carpets. Those dog hairs and spilt curry stains will soon be nothing but a memory, so call
to book your Greenwich carpet clean today.
We Know How to Clean Carpets in Greenwich SE10
We are committed to providing a quality service at a reasonable price, and most of our customers using us for the first time are surprised at just how affordable it is. When you are bowled over by the results it will seem like a bargain! We will always price per room, with multiple rooms given an additional discount, as are repeat bookings.
If your hallway carpet has taken a bit too much of a beating and the sight of it makes you a little sad inside, why not call Greenwich Cleaners on
. As carpet cleaning Greenwich experts the results we will provide will wash away that sadness in an instant, leaving your floors fresh, clean and as new.